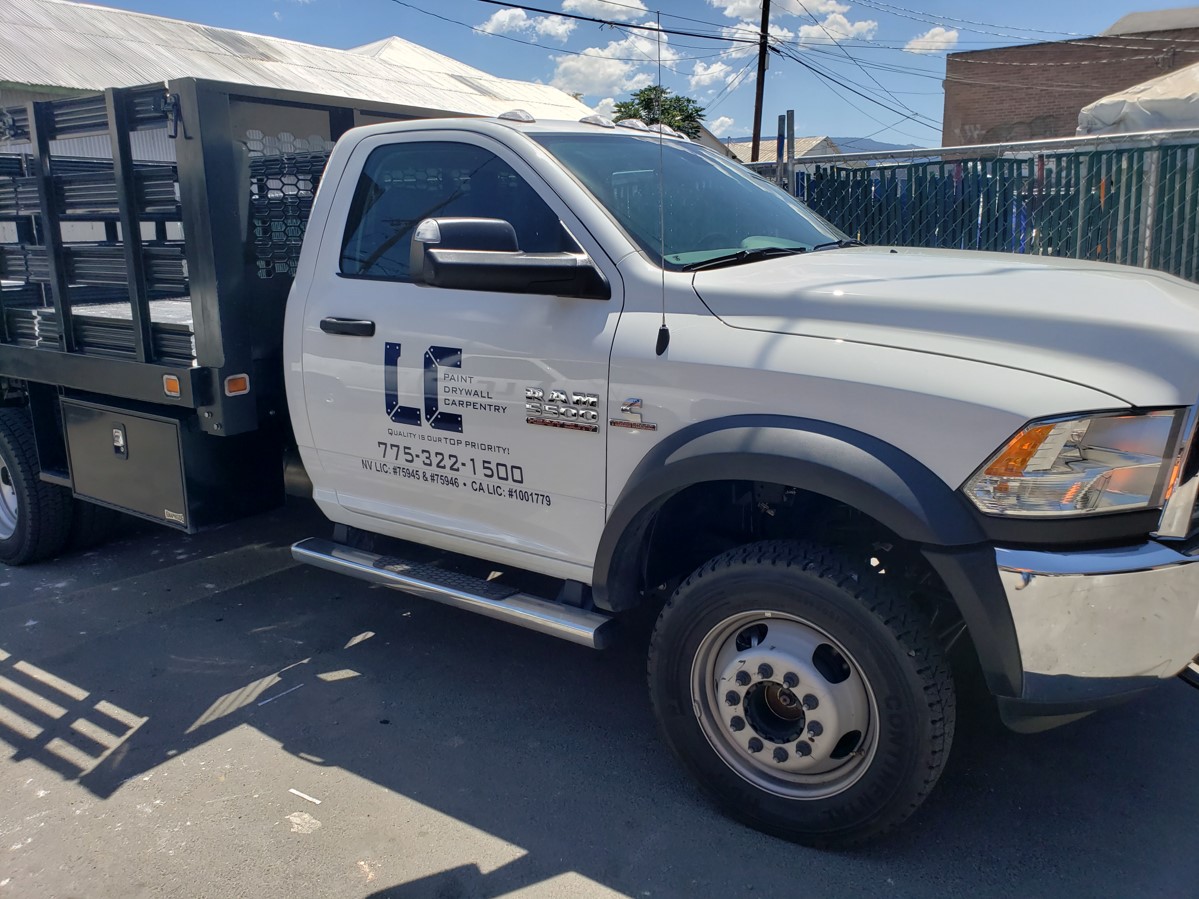 About Us
Operating for more than 10 years in the Greater Northern Nevada region, LC Paint, Drywall & Carpentry is one of the most qualified contractors in the area. We proudly serve several builders in the area, specializing in all aspects of residential, multi-family, and commercial painting and drywall needs including many carpentry projects. We pride ourselves in customer service and satisfaction. Whether you're looking for interior or exterior painting, you can count on us to get the job done efficiently.
We are committed to excellent customer service and high-quality, reliable work. Our company's principal officers see each contract not only as an agreement between a business and a customer, but between partners that wish to create a close, long-term relationship.
For your safety and ours, LC Paint, Drywall & Carpentry is fully-licensed and insured. We maintain a safe and clean worksite. No project is too big or too small and our experienced crews can handle all aspects of each project. We can handle everything from repairs to remodels, and touch-ups to total makeovers. We use the best products for your budget and are happy to work with you on all your project needs.
Our painters are trained to complete your job in a timely, non-invasive manner. If your business needs to remain open, we have evening, weekend, and holiday painting crews available to accommodate your specific needs. We employ skilled and dedicated painters and equip them with the latest technology to perform any interior or exterior painting project.
Our drywall department is a one-stop shop for repairing your drywall and creating a clean surface that you're looking for to complete the new look you're trying to create. Call us today and we will give you an estimate to repair, install, patch, texture, and finish your drywall project. We have a highly-trained staff to meet all your needs.