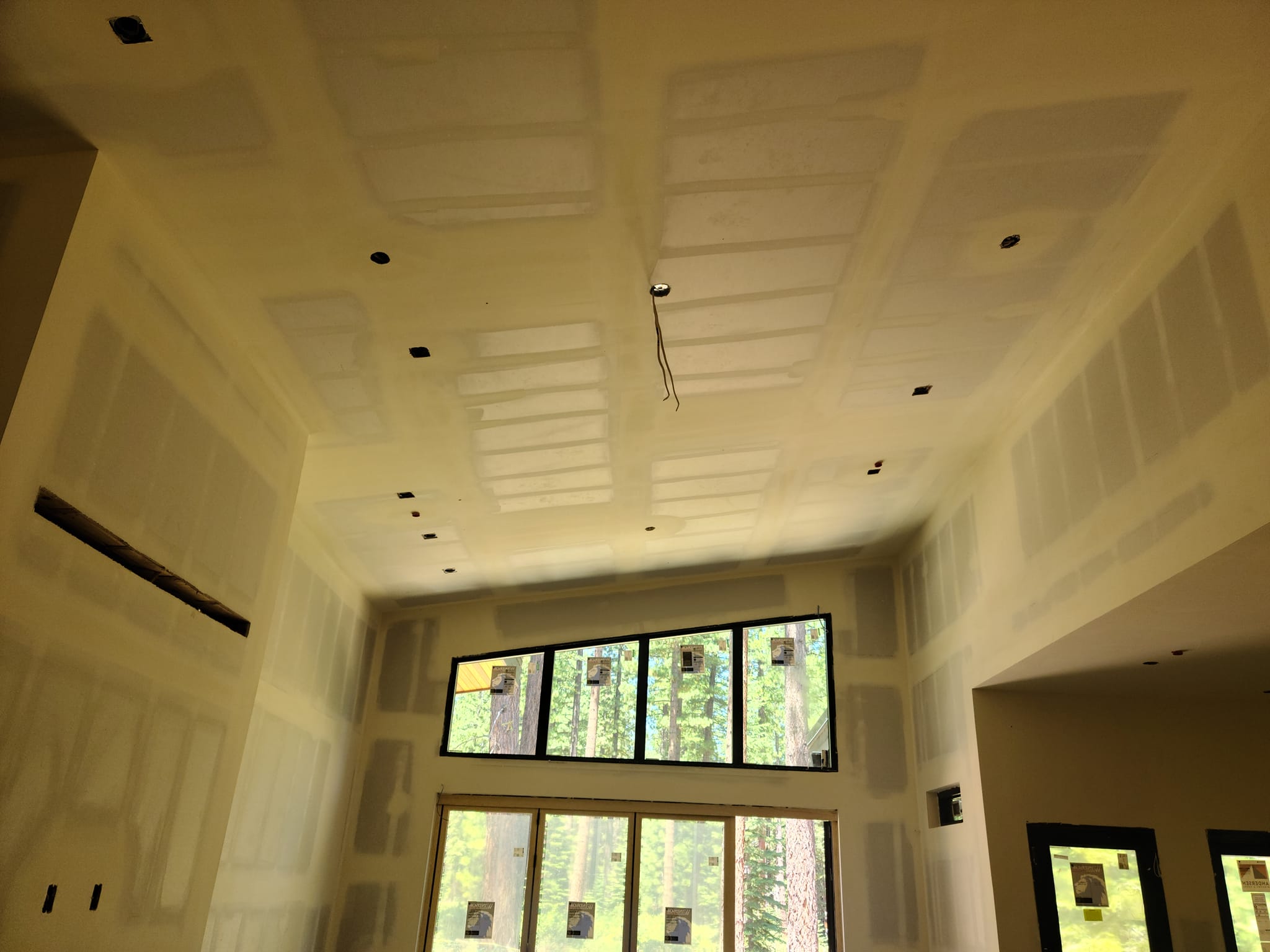 Drywall and Custom Texture
Drywall is a cost-effective option for new wall construction in both commercial and residential properties. Sturdy and a great canvas for new coats of paint, drywall is easy to put together and is made to last. At LC Paint, Drywall, & Carpentry, we will make sure that your drywall installation is carried out properly, providing the foundation and support for your building's infrastructure. We also offer drywall repair in the event that your walls start to crack or crumble.
The world of custom hand drywall texture is limitless given the fact that each application will produce a one of a kind design. There are many types of hand textures with different modes of application, some using a pan and knife or a hawk and trowel, there are even special brushes for either stomping or swirling patterns into the mud. With some applications, a high-powered paint sprayer may be used to spread mud over an entire surface and then using brushes, knives, or rollers to create patterns.
For more information about drywall or any of our other handyman services, contact our company today.
Metal Stud Framing
In industrial and commercial properties, metal studs provide the foundation for the building's structure. More environmentally friendly and stronger than wood studs, metal studs support load-bearing walls and give a building its overall shape and design. LC Paint, Drywall & Carpentry is pleased to offer metal stud framing services to businesses throughout the Northern Nevada area.
Metal stud framing offers several benefits over wood framing. First, it will never warp or bow. You can be confident that the framing for your walls will be perfectly straight when you choose metal studs. It's also more fire and mold resistant than wood, and will not attract insects or rot. You can choose from a wide range of metals to ensure the right fit for your needs and the load demand on your building.
Metal stud framing works for interior and exterior walls as well as ceilings and soffits. It serves as the basic skeleton over which you will build the rest of your property, making it a critical component for your construction project.
LC Paint, Drywall & Carpentry is here to assist you with your metal framing project. Whether you are renovating an existing property or building one from scratch, we will help you select the right metal product for your needs, then install it expertly to provide the right starting point for your building's construction.
Acoustic Ceilings
Acoustic ceiling systems have come a long way over the years, with a brand new generation of stylish and stunning designs to choose from. LC Paint, Drywall & Carpentry stays on top of all the latest advancements so that our team can make even the most complex acoustic ceiling installation work for your commercial business. Classic grid and tile ceilings, suspended ceilings, commercial drop ceilings and more…we are your go-to contractor for acoustical ceiling installations. We also specialize in wood, metal and cloud ceilings for commercial businesses. LC Paint, Drywall & Carpentry offers acoustical ceiling systems and wall panels from a variety of materials for any space that requires sound absorption, sound proofing, and other noise control applications.